Power Range:
800 - 1100 VA
Rackmount-style 800 VA or 1100 VA line interactive uninterruptible power supply which protects against power failures and incorporates an automatic voltage stabiliser that balances sags and power surges.
Designed for use with storage servers, peripherals, and network hardware, the Vision Rack features a special EnergyShare socket that enables load-shedding to extend the battery runtime available for more critical loads.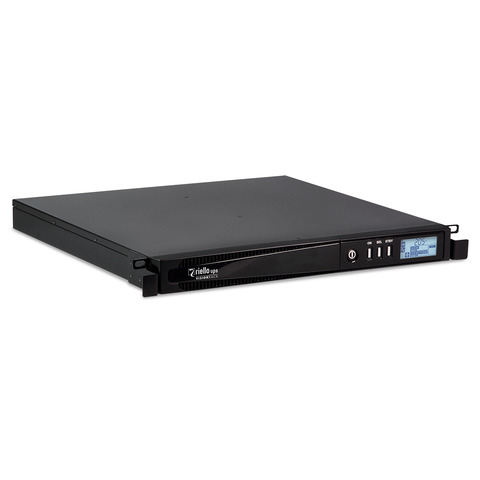 Brochures and data sheets
Technical specifications of the model
This is the rackmount-style version of our popular Vision INE INTERACTIVE UPS system. Available in either 800 VA or 1100 VA versions, the Vision Rack is an easy-to-use plug and play power supply suitable for servers, peripherals, and network backup systems.
As well as protecting against blackouts, its automatic voltage stabiliser smooths out potentially damaging sags and surges to the mains supply.
Simple plug and play installation plus a backlit LCD display panel are just two of the Vision Rack's user-friendly features. Another is a Cold Start function where you can start up the UPS even if there isn't any mains electricity available.
Operating efficiency of up to 98% minimises energy waste and power consumption. While load-shedding is possible thanks to a special EnergyShare socket, meaning you can shut down less sensitive devices and prioritise battery runtime for more critical loads.
Easily integrates with the free Riello UPS communications software PowerShield3 so each connected device can be safely shut down.
Automatic voltage stabilisation reduces risk of sags, surges, and brownouts;
Up to 98% efficiency;
EnergyShare socket allows load-shedding to extend battery runtime for critical loads;
Plug and play installation rackmount-style UPS.