Communication Software
PowerShield³ is Riello UPS's user-friendly UPS management tool featuring shutdown software that enables you to program sequential or priority-based shutdown of equipment. An ideal solution for managing multi-platform network systems.
Free version supports a single UPS while the full license enables easy management of a maximum of 32 UPS using a variety of operating systems. Clearly displays all vital UPS and environmental sensor data, including input voltage and applied load.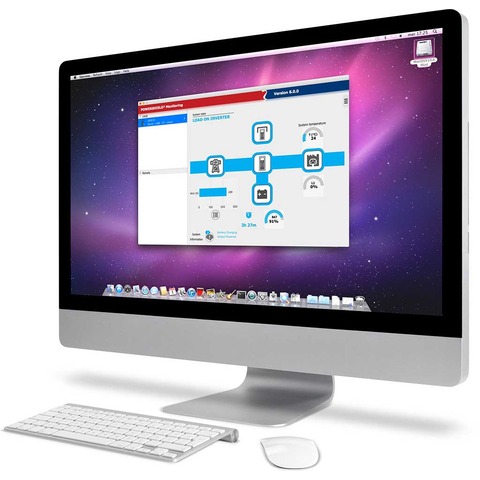 Riello UPS's bespoke UPS management tool PowerShield³ is perfect for efficiently overseeing multi-platform networks. Free version supports a single UPS, but upgrade to the full edition and you can interact with up to 32 UPS.
Compatible with virtually any operating system and also suitable for use on virtualised networks. Enables easy system shutdown along with advanced monitoring and system diagnostics, while you can also automate tasks to enhance system reliability and efficiency.
Intuitive Interface
PowerShield³'s graphical interface clearly displays all the information required for first-level diagnostics, including the UPS's input voltage, applied load, battery charge, and operational status, plus data from any environmental sensors.
Simple System Shutdown And Event Scheduling
Enables both sequential and priority-based shutdown of all networked devices. You can easily automate and schedule events like carrying out a battery test or power on/off scenarios, which will help to enhance system security and efficiency.
And message management functionality keeps selected users informed about any faults, alarms, or general performance by email, SMS, or automated alerts.
Secure Communications
All connections and communications are secure and password protected. Runs on nearly all computer operating systems and uses TCP/IP communications protocols, which even makes it possible to monitor computers with different operating systems from a single console.