The Netman environmental sensors monitor and record environmental conditions as well as activities in protected areas and at the premises where the UPS is installed.
The environmental sensors allow extensive control and management of the environment around the UPS by monitoring the temperature, humidity, triggering devices such as fans or locks and communicating the values via web, SNMP and via the PowerShield³ software.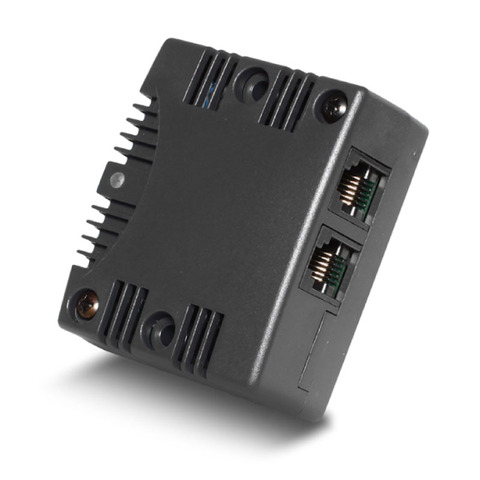 Dedicated environmental sensors designed for use in tandem with Riello UPS's NetMan 208 communications card.
Enable you to monitor and record environmental conditions such as temperature and humidity both inside the UPS and in the surrounding area where it's installed.
Quick And Easy Installation
Sensors simply slot into the NetMan 208 card, which enables easy integration with the PowerShield³ shutdown and management software.
Works with a maximum of 6 sensors, which are compact and don't require their own external power supply.
Choice Of Sensors
​Our range incorporates the following UPS environmental sensors:
-55 +125 °C Temperature Sensor;
-55 +125 °C Temperature and 0-100% humidity Sensor;
-55 +125 °C Temperature and I/O digital 0-12 Vdc In, 1A max Out at 48 Vdc Sensor.