Press area
Sentryum Rack: the modular UPS ideal for industrial environments
03 November, 2021
Maximum flexibility, high standards of efficiency and optimal performance
Nowadays, industrial plants are more and more advanced, often equipped with cutting-edge technological equipment that needs continuous protection against power outages and sudden changes in electricity that can compromise their operation.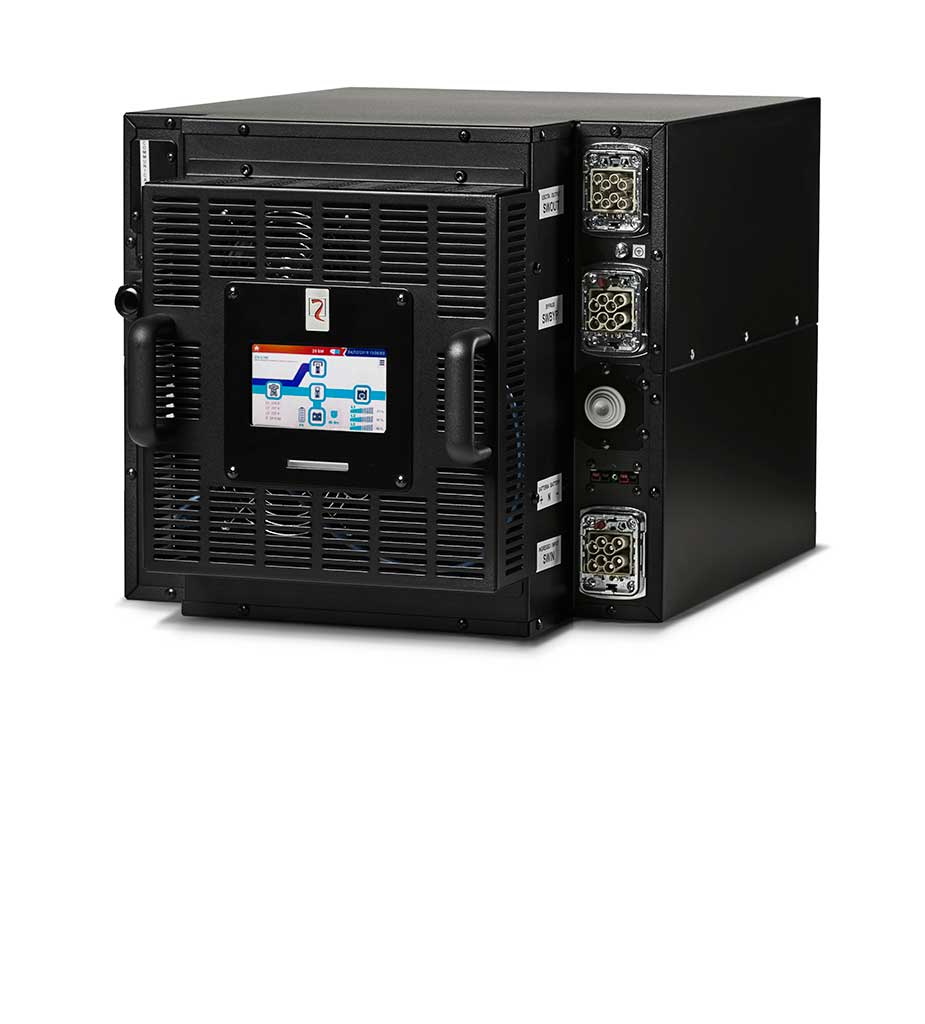 Sentryum Rack is the new range of modular UPS ideal for industrial settings in which environmental conditions are particularly difficult (dust, humidity, suspended chemical particles, etc.) or industrial processes are subject to power supply disturbances. Sentryum Rack is available with both single-phase SRM (Sentryum Rack Single-phase) or three-phase SRT (Sentryum Rack Three-phase) output: both models are compatible with common standard 19-inch cabinets found in networking and industrial environments.
Sentryum Rack can be used in a standalone configuration, or in a rack cabinet, where it is possible to install up to 3 modules of 20 kVA / kW reaching power of 60 kVA / kW: in the event of a request for greater power availability, it is possible to reach up to 160 kVA / kW with multiple cabinets installed in parallel (compatibility guaranteed for all standard 19-inchrack cabinets). For standalone installations it is also possible to place the individual modules on their right side by rotating the display 90° counterclockwise.
Another feature that makes them suitable for industrial environments, where the network is often subject to disturbances, is that the connections of the communication signals are separated and isolated from the power connections. The Sentryum Rack series is able to guarantee maximum flexibility and simplicity both during the maintenance or replacement phases of a module, and when one or more UPS modules are added to the system to increase the available power or redundancy.
For more information visit the Sentryum Rack page or download the press release.